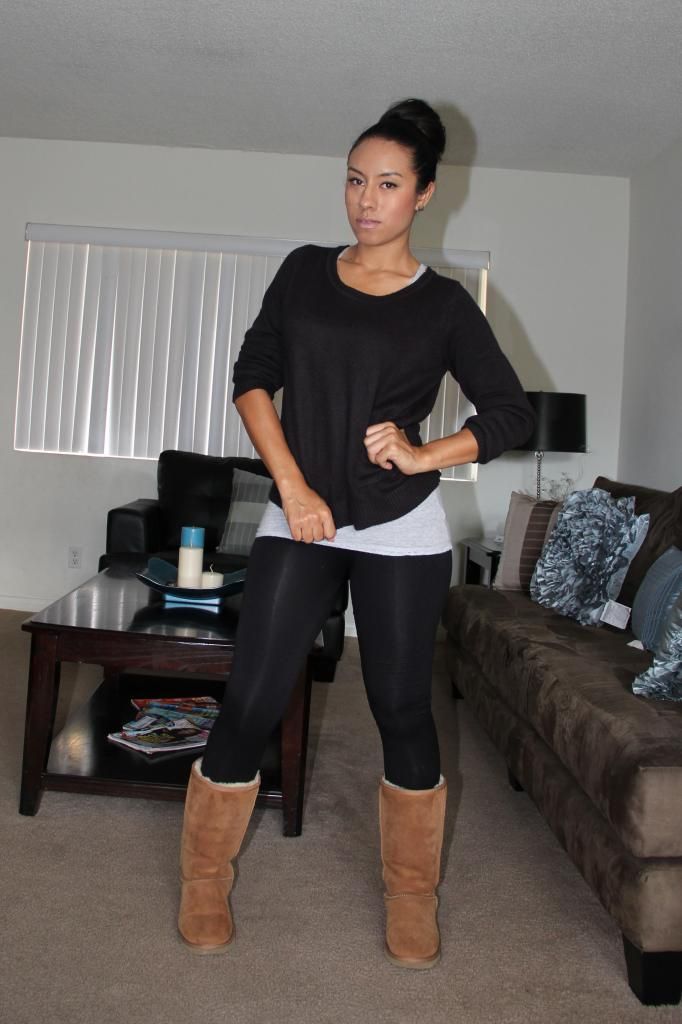 Hey Ladies,
Here is the second look on how to casually dress your leggings. I love to wear my Uggs with leggings, I think that's the only time I wear them. I don't wear my Uggs with shorts or skirts simply because they are meant for the cold weather so it makes no sense to wear them in the summer (plus, I don't need sweaty feet).
On another note, tomorrow the final but not the only way of wearing leggings.
XO, Cari
Hola Chicas,
Este es el look numero 2 de como casualmente vestir tus leggings. Adoro mis Uggs con leggings y creo que ese es las unica veces que las uso. No uso mis botas con faldas o pantalones cortos por la simple razon de que son hechas para el clima frio y no para la calor (ademas, no me gustaria andar caminando con mis patitas todas sudadas).
Bueno manana tendre el ultimo look.
Besitos, Cari
Sweater: H&M
Boots: Uggs Tall
Tank: Papaya
SHOP MY LOOK: