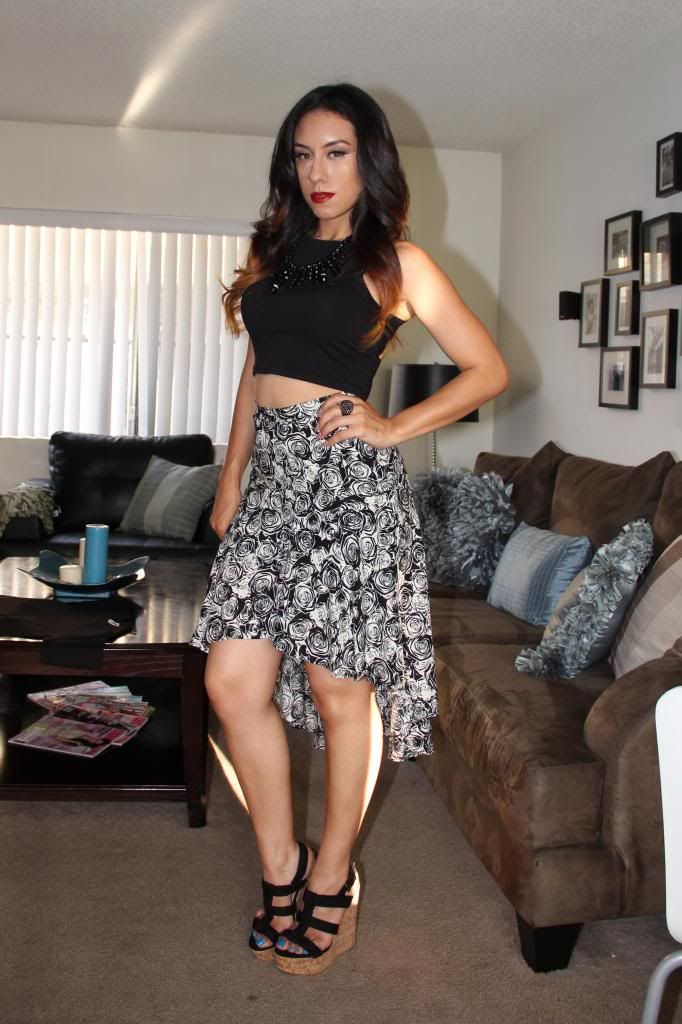 Hey Guys,
Love that the weather is slowly getting warmer although it seems like spring showers will be here soon. Regardless is always nice having those occasional warm days. This outfit I wore to my aunt's bday get together. A little midriff bearing which I'm into right not.
Hope you guys are having a nice week.
P.S. I'm gonna be softening the ombre or more like toning. I'm gonna make it a light brown rather then this brassy blond.