Here is the first outfit post of 2013. This year I hope to grow my blog and post a lot more outfit post including makeup then I did last year.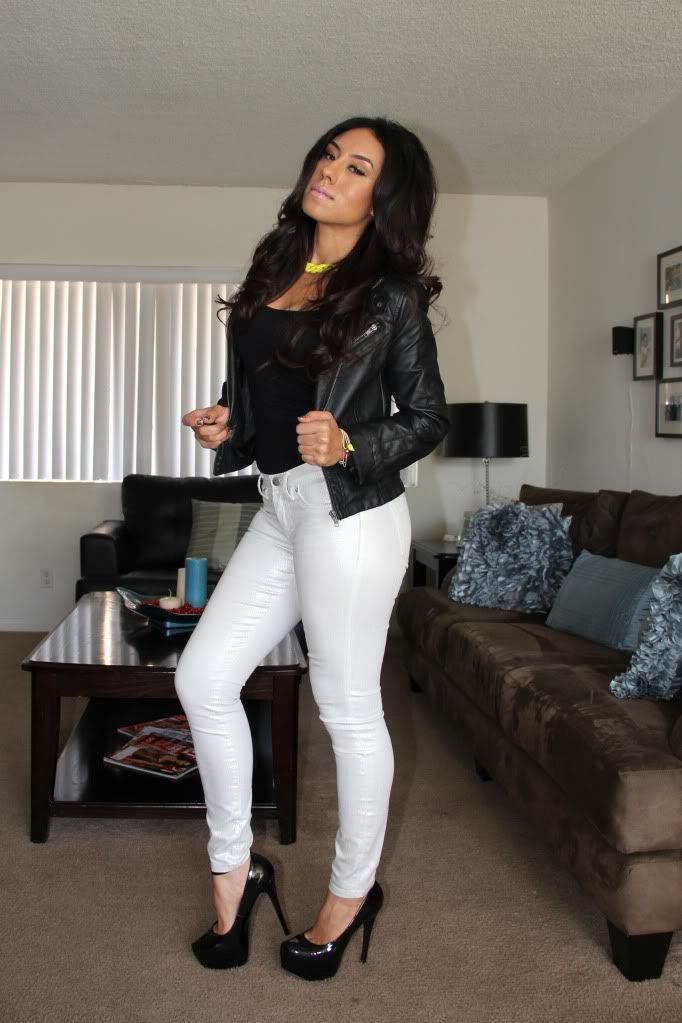 Este es el primer look del ano 2013. Espero creser mas mi blog y tambien tener mas ideas de conjuntos de ropa y looks de maquillaje que el ano pasado.
Faux Leather Jacket: F21
Pumps: JustFab.com "Cher"
Clutch: Apt 9 for Kohls
Jeans: BEBE