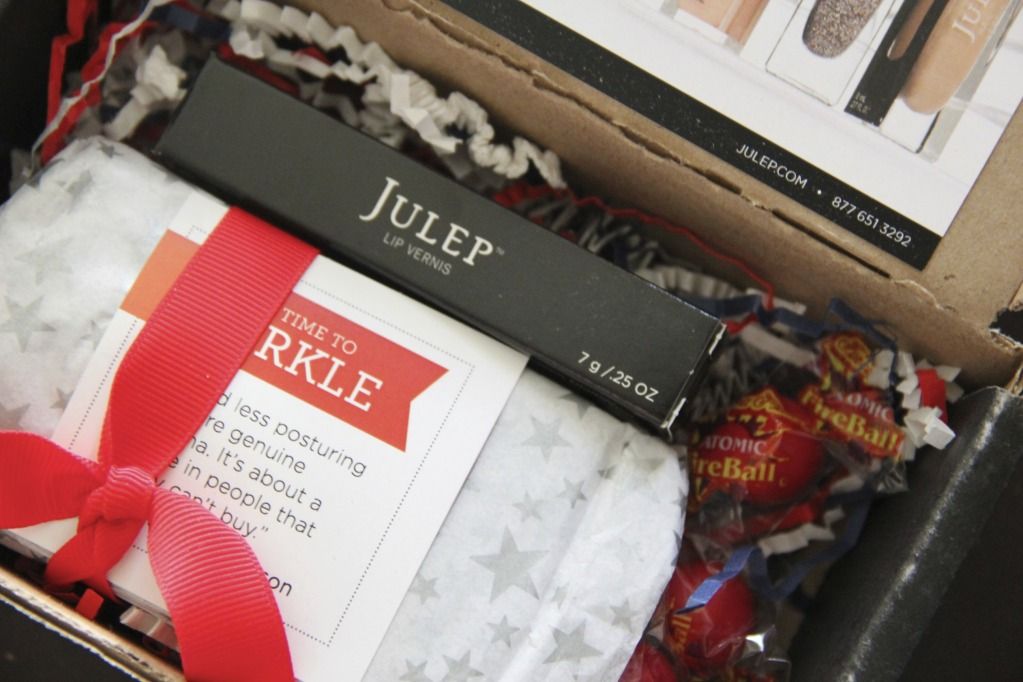 Hey Loves,
I wanted to share with you guys the Julep box for this month. I was planning on skipping the month of July but good thing I did not. This month box did not disappoint. Actually it's the best one of the them yet. And here is why.......
First,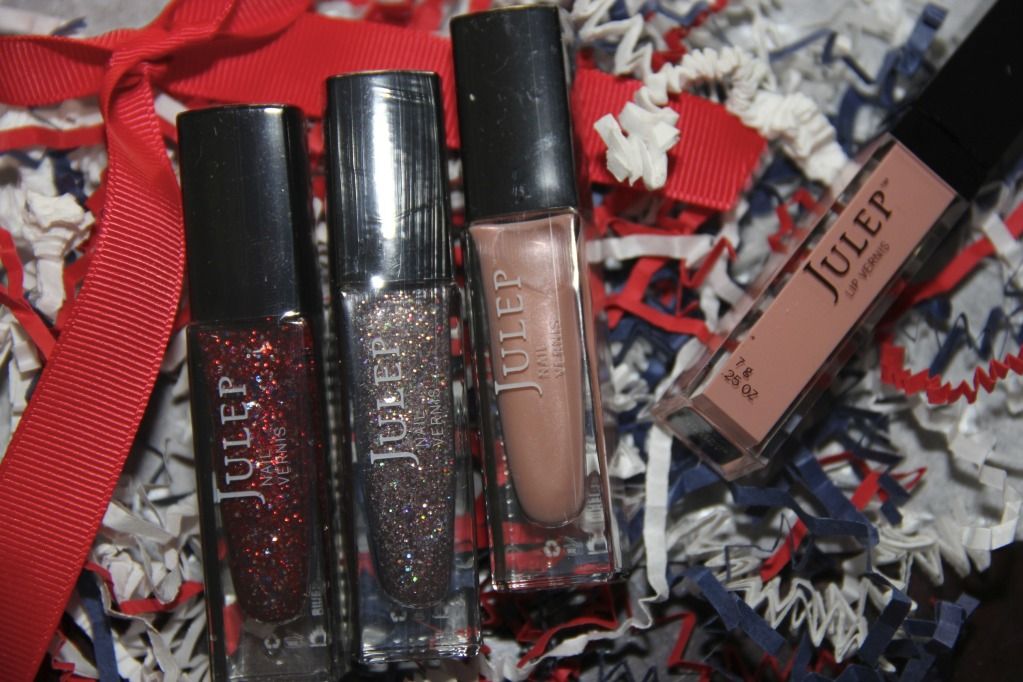 I received an extra nail polish and there was also a lip gloss included.
Second, some of the nail polishes are glitter polishes. LOVE GLITTER.
"Yumi"
"America"
"Emma"
Matching lip gloss to Emma in "Peony"
Last, the result. I love the effect that the glitter brings out in the nail polish. In addition, I love that with one coat of "Yumi" you get a good amount of glitter. Not many nail polishes do that.
For those of you who don't know:
Julep is an online monthly subscription in which you take a quiz to determine your taste in nail polishes. Every month you get a box with two nail polishes each worth $14 and an extra something in your box for $19.99 and free shipping. These nail polishes are now selling at Sephora at their regular price. So what better deal then this. You can always skip the month if you don't wish to purchase anything that month.
Here is the link to go to the site and take your quiz....make your first purchase and use code: WELCOME5 to get you first box for only $5.
Hope you guys enjoy and share it with others.
Till next time,
<3 Cari