Hey Lovelies,
I have been loving the color blocking trend. So I put one together. The bright colors are so perfect for this sunny warm spring almost summer days. If you want to create your own but don't know what colors would look better then I suggest you use a color wheel. Blues and orange (coral) complement each other. If you follow the color when in a triangle shape...then you get...blue, orange and yellow. I spent a week in search for a yellow necklace but I had no luck, so I went with some yellow earrings. Then accesories it with a necklace and a cuff.
Using a color wheel will give you a great color blocking outfit that will please the eye. So have fun playing with colors.
XO, Cari
P.S. Hope you guys are having a wonderful weekend.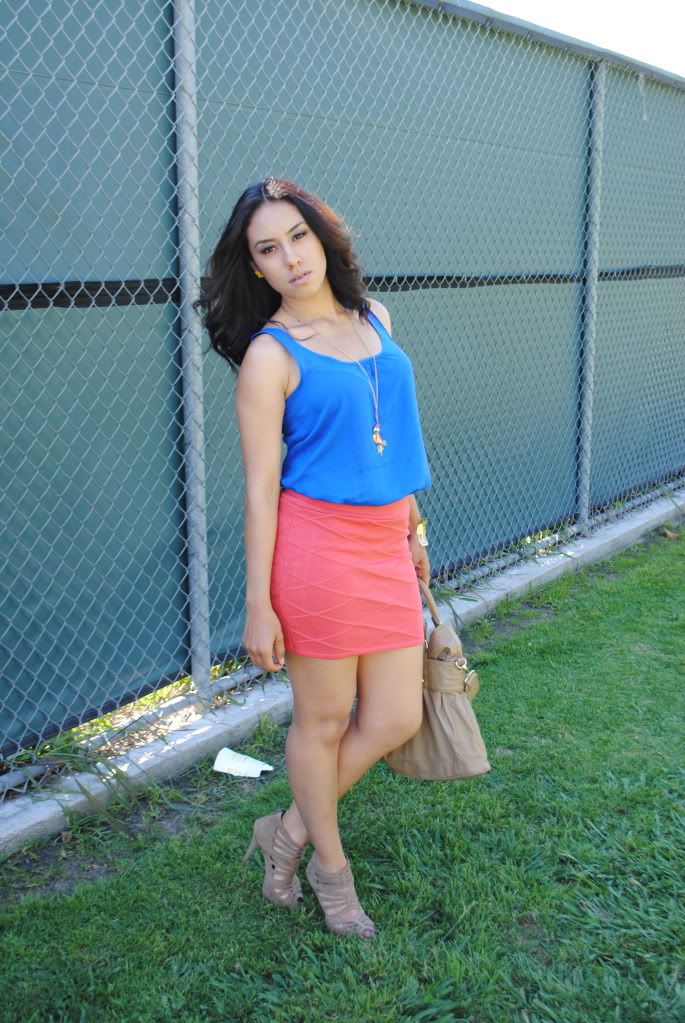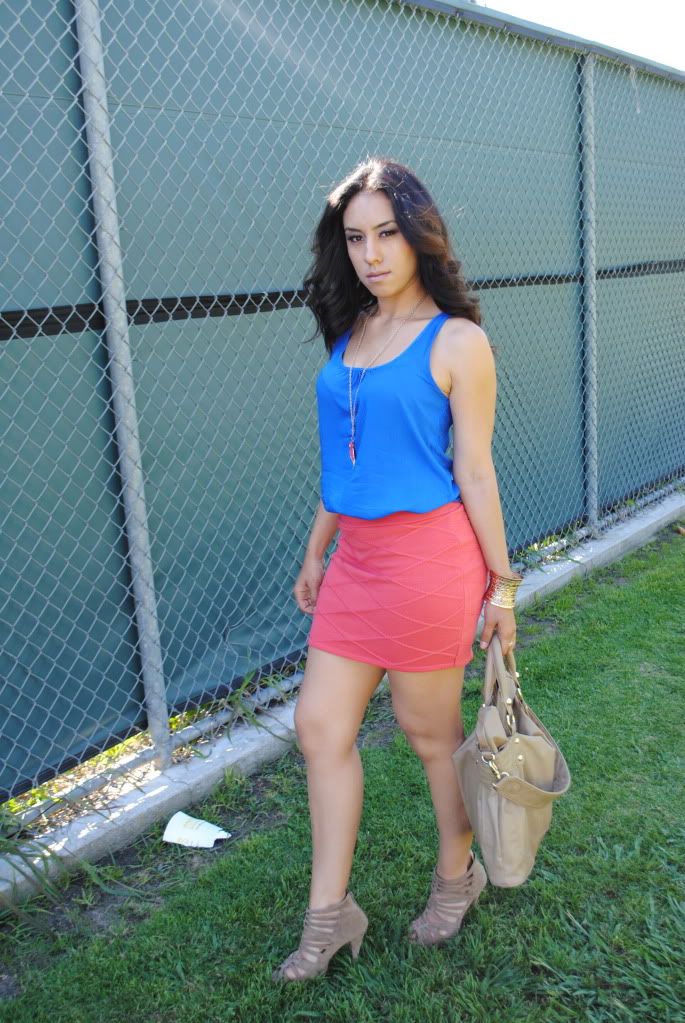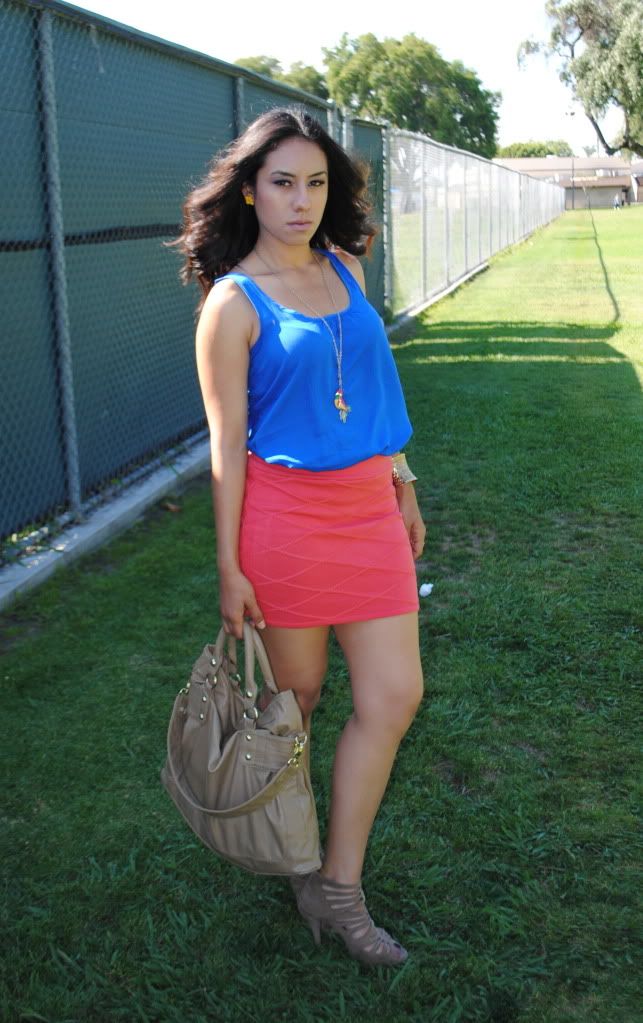 Blouse: FashionQ
Skirt: Love & Culture
Shoes, Earrings, Cuff and Necklace: F21
Bag: Aldo